Biarritz Campervan Hire
Bonfire Vans provide campervan hire from Biarritz airport.
Biarritz is an elegant seaside town in the Southwest of France which is part of the French Basque Country. This part of the world is heaven for surfers, but you don't have to be a surfer to fall in love with it.
You will adore camping around the Basque Country, we can guarantee it.
Biarritz is 22 miles from the border of Spain, making it easy for your campervan trip to span two countries. There is no border control between France and Spain.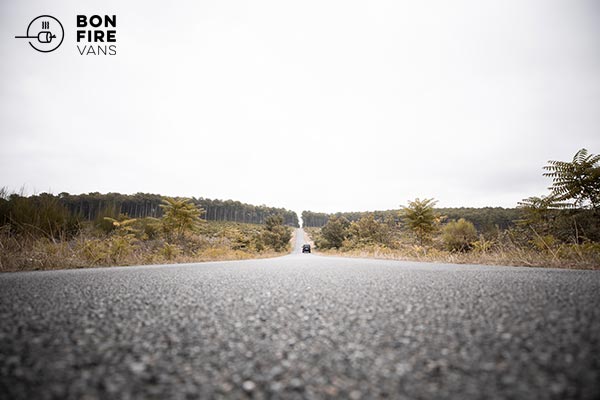 About Biarritz
The historic town of Biarritz is touristy during the summer months. It is a highly rated surf destination with fabulous beaches and many surf shops.
It's an elegant place full of culture, bars and restaurants that supply fresh seafood, pizzas and local Basque Country dishes.
We recommend you find yourself a nice spot near the sea front and watch the world (and the surfers) go by.
Soorts-Hossegor
North of Biarritz is a little town called Soorts-Hossegor, which is the crowned capital of surfing in France due to its pristine, competition-standard surf breaks.
It's also a cool place to mooch and shop, with more surf shops than anywhere we have ever been.
Quick enquiry
Camping in Saint-Jean-de-Luz
Heading south of Biarritz the first hot spot Bonfire Vans can recommend is Saint-Jean-de-Luz, an old Basque Country fishing town with some great campsites close to the coast.
The town itself is very charming and as well has a lovely beach with a cracking point break surf spot called Lafitenia.
Campervan trip to Spain
Heading south into the Basque Country the coastline transforms into little bays and rocky outlets.
As you drive, you'll soon enter the undiscovered northern part of Spain which is definitely worth a visit.
Visible from Saint-Jean-de-Luz, the lively town of San Sebastián is not far over the Spanish border.
It is home to cultural landmarks, Basque Country tapas and fashionable beaches. If you're looking for a little city break during the trip San Sebastián is a great place to stop for a day. There are good campsites close by.
We also recommend you visit Hendaye, Mundaka and Bilbao.
If you fancy putting a few kilometres under your belt then head for Spain's Galicia, the northwest Iberian Peninsula.
The coastline views during the journey from Biarritz to the tip of Northwest Spain couldn't get any better.
Wonderful little bays and idyllic wild camping spots litter the shoreline. It's one of Bonfire Van's most popular trips.
Campervan trip to Portugal
Continuing along the coast south, you could eventually arrive in Portugal, where it is said that the very southwest point is the 'end of the world'. Will your camping group make it that far?
Please note: it is very easy to travel in Europe and there are no border checks between France, Italy, Spain and Portugal.
Getting to Biarritz and campervan transfer details
Bonfire Vans can deliver your hired campervan to you either at the Biarritz Airport, (also known as Biarritz Pays Basque Airport) or at a nearby train station.
Gare de Biarritz is the main train station at Biarritz.
If you'd like to travel a little further north than the Basque Country, visit our page VW Campervan Hire Bordeaux.
Useful Information About Biarritz
Campsites Around Biarritz
We have started a bit north of Hossegor here as we have some real favourites we wanted to mention.
The best camping municipal in France
Camping Les Sablères has been our home for many summers
Amazing veiws at
Camping Inter-Plages Sainte Jean de Luz
Gran Camping Zarauts, nestled on the hillside over-looking Zarauts.
Head for the hills and stay at Ferme la Ramiere in the Pyrénées.
In and Around Biarritz in France
Biarritz Agency and Transfers
If you are starting your holidays from this part of the world then we can bring the campervam to you at Biarritz Airport or a nearby train station.
Please note this offer is inside office hours 08:00-18:00.
Collection Address
Biarritz Pays Basque Airport
Telephone: 0033 (0)6 34 65 11 99
Email: info@bonfirevans.com