Campervan hire south of France - Bordeaux
Our campervan hire spots on the south west of France include Bordeaux. It's a great spot to start your road trip. Bordeaux airport, Mérignac, receives flights from all over the world.
Rent a 9 seater minibus or VW Campervan from our Bordeaux agency and we can transfer you from the airport to your van in Frontenac.
It's a big biking area - our agency can help with bike and bike rack rental. There is a great selection of bikes for both adults and children, plus all the bits to go with it. Just ask when booking.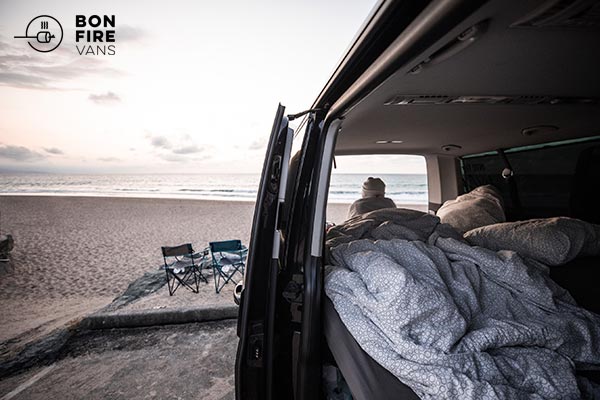 About Bordeaux, south of France
Bordeaux itself is most famous for wine production. It's 18th century buildings and the football club, of course. It's certainly got a lot to offer and was voted Europe's best destination in 2015.
It's a great place to start a trip but if you are renting your campervan from us you are probably itching to get on the road and head in one direction or another.
From our Frontenac base, you could head east towards Bergerac a charming medieval town on the Dordogne river and famous for its vineyards and wine rooms. Another popular area is the Médoc region known for its wine growing and production this beautiful area is situated on the left bank of the Gironde estuary.
Head up north into Cognac country and why not stop off at Saine Emillion on route, there's good wine everywhere in this part of France - drive towards the coast where we suggest you try Royan, Rochefort and the bustling town of La Rochelle.
Quick enquiry
It's a fantastic part of the France and often our customers trip straight across to the west coast to catch some rays and soak up some beach life at the close by beach resorts of Lacanau, Carcans plage or Biscarrosse. There are lots of great camping spots out here and surf breaks a plenty.
Arcachone Bay is another favourite with campers, the oyster harvesting area is situated on the Bassin d'Arcachon. The town has 4 quarters each named after the seasons, winter a historical distric, summer town, the lively seafront part, autumn housing the harour and fish market and spring located in the Sainte-Anne des Abatilles with a large beach and promenades a plenty.
If you're into sand dunes then please go and check out Dune du Pilate, it's the tallest one in Europe and if you're not sure what to do, just try running down it very fast. There are 5 campsites very near the dune and it's a magical place to spend a few days. Its big!
For more information about planning your perfect road trip feel free to get in touch.
Useful information about Bordeaux
In and around Bordeaux in France
Bordeaux agency and transfers
If you are starting your holidays from the Bordeaux area we are happy to transfer you from local train stations free of charge or from Bordeaux–Mérignac Airport or Bergerac Dordogne Périgord Airport for a small fee.
Please note this offer is inside office hours 08:00-18:00.
Agency Address
18 Route de Sainte-Presentine, 33760, Frontenac
Telephone: 0033 (0)6 03 05 22 17
Email: info@bonfirevans.com