Campervan Hire Marseille, France
Bonfire Vans have campervans for hire from Marseille Airport (also known as Marseille Provence Airport).
Choose from a standard VW campervan that sleeps two, or our rooftop VW campervan that can sleep four.
Marseille Airport is situated 27 kilometres northwest of the city and is a popular location to start your campervan holiday.
We've made it super easy for you. There is no searching for the car hire company and no waiting. We meet you when your flight lands with the hired campervan, and off you go on the trip of a lifetime.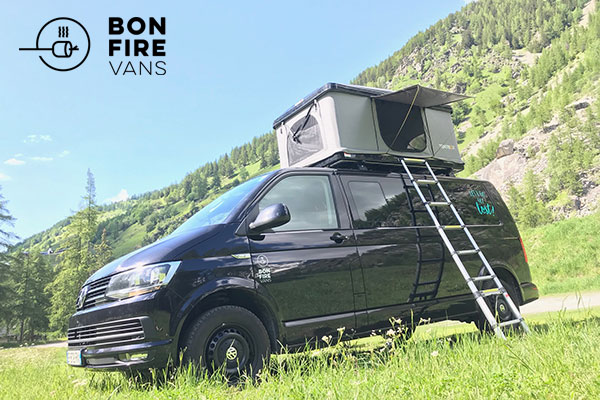 About Marseille, France
Marseille is a port city in southern France, on the Mediterranean coast. It is the third largest city in France (after Paris and Lyon) and known well in the Provence region.
The city is beautiful, with lots to discover if you decide to stay local to Marseille with your campervan hire.
Foodies should check out Le Marché des Capucins, the best market in Marseille selling spices, fish and well priced fruit and vegetables. All you need to stock up the campervan food stores!
Check out one of the numerous museums such as La Vieille Charité or The MuCEM (Museum of Civilizations of Europe and the Mediterranean) which hosts cracking events like the International Film Festival and some world art exhibitions.
Head just out of town and discover The Massif des Calanques, a wild and rugged gorge. Just after the campervan collection point, there is a lovely view point which makes a good stop off location.
Quick enquiry
The Blue Coast by Campervan
Once you've discovered Marseille, take the campervan down to the Blue Coast.
On the south side of the Regional Nature Park of the Camargue sits the town of Saintes-Maries-de-la-Mer, to which you can drive.
It's a great spot, famous for pink flamingos and wild beaches. Oh, and pony trekking if that's your thing.
South Coast France
Further to the west about 2 hours from Marseille is the vibrant student city of Montpellier. From here you can keep driving west towards the Pyrenees through Narbonne and Perpignan. And further still to make your way to Toulouse in the region of Occitanie.
To the east of Marseille is Saint-Tropez, a well known coastal town on the French Riviera, in the Provence-Alpes-Côte d'Azur région. Saint-Tropez is pricey, but well worth a walk around and a long, lazy lunch.
Further east along this stunning part of France, you'll be able to visit Fréjus, Cannes and Nice.
Driving to Italy by Campervan
Beyond Nice, and a great coastline trip, is the drive to Italy from Marseille. Head towards Genoa - it's about a 5 hour drive of beautiful sea views and, of course, you can set up camp on the way.
From Genoa head north toward Turin (or Turino) touching the Italian Alps, then head west back into France toward the Ardèche Gorges and then back down to Marseille.
Campervan in Provence
Travelling north from the campervan collection point in Marseille takes you into the region of Provence, where - at the right time of year - you will be surrounded by lavender fields.
We call this campervan county. There are easy drives, peaceful campsites, olive groves, vineyards and picturesque stone buildings. The stuff of campervan holiday dreams!
Getting to Marseille and Transfer Details
Bonfire Vans can deliver your hired campervan to you at Marseille Provence Airport or at a nearby train station. Marseille St Charles is the main train station.
We will bring the hired campervan to meet you straight off your flight or train ride, so you can head straight off on your campervan holiday.
Useful Information About Marseille
Campsites Around Marseille
Camping Félix de la Bastide
Located in the municipality of Saint-Mitre-les-Remparts 5kms from Martigues, an ideal distance from the Côte Bleue, its beaches and creeks.
Camping Marius
Camping in the creeks of the blue coast.
Camping de la Brise
Right next to the sea, spacious and good facilities.
In and Around Marseille in France
Marseille Agency and Transfers
If you are looking to start your road trip from Marseille we will deliver your van to you within our pick up and drop off hours.
Pick up 16:00 – 19:00 drop off 08:00 – 11:00 for time outside this we have an out of hours service fee.
Agency Address
170 Chemin du Tourdre, Eygalières, 13810 France
Telephone: 0033 (0)6 34 65 11 99
Email: info@bonfirevans.com