Campervan hire south of France - Avignon, Provence region
Campervan hire south of France - rent from our Provence branch and start your holidays in the stunning hills close to Avignon. We are happy to transfer you from plane or train to pick up your van and instantly get you that holiday feeling.
Campervan hire from Avignon provides so many options. Head south to the coast or north to the Ardéche.
Pick van up from us and you are already in the outskirts of the Alpilles Natural Park close to Saint-Rémy-de-Provence. This area is worth spending some time in and often people don't travel that far afield.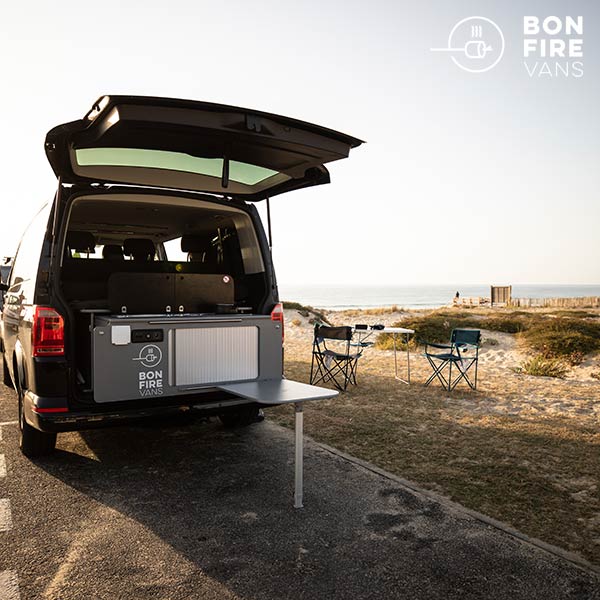 About Avignon, south of France
One of the most popular holiday regions in France, Provence-Alpes-Côte d'Azur has stunning rolling lavender fields all the way through the Luberon to the spectacular Mediterranean coast.
The weather is typically sunny and dry during the summer months and travelling by campervan is definitely the best way to see this stunning part of France.
Best known for it's sunny weather and sumptuous cuisine, Provence is a great place to holiday with family and friends. Our office is located close to Saint-Rémy-de-Provence - one of the oldest towns in France.
From there it's easy to get to the most beautiful and interesting places Provence has to offer. As well as to the famous French Riviera on the south coast.
It's worth planning your trip to Provence carefully as there's so much to see and do. Some of our favourite attractions include the Basilique Notre-Dame de la Garde, the National Park in Marseille, Carrières de Lumières in Les-Baux-de-Provence, Castle Hill and and the old town in Nice, and the picture-postcard town of Saint-Paul de Vence.
Quick enquiry
If you're happier cruising around at your own leisure, you'll find great things to do in every direction. Whether you like the idea of a wine tour, sampling the local cuisines, climbing a mountain, finding out about the region's history or relaxing on the beach, you won't be disappointed.
Useful information about Avignon
In and around Avignon in France
Avignon agency and transfers
If you are looking to start your adventure from the Provence area we are happy to transfer you free of charge from Avignon to our agency, to get you on your way.
We can also collect you from Aix-en-Provence or Marselle for a small fee.
Please note this offer is inside office hours 08:00-18:00.
Agency Address
170 Chemin du Tourdre, Eygalieres, 13810 France
Telephone: 0033 (0)6 03 05 22 17
Email: info@bonfirevans.com